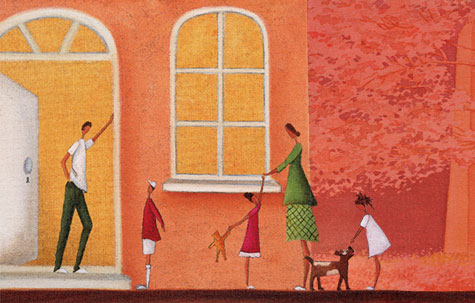 After being out of touch for over ten years, you reconnect with a distant cousin on Facebook.
It's been fun catching up and sharing pictures.
You receive a Facebook InBox message which reads that your cousin, her husband and their six children (all under 12 years old) are passing through your area on the way to their summer vacation and she thought it'd be great if they stopped and stayed "a few days" at your house.
What would YOU do?